MY WORK
Here are some of my best games.
Click on the images for more details
Artist and Sound Designer
RPG
Set in Afganistan near the start of the war. The Beauty of Poppies is the story of a solider's daily life at camp and his struggle between helping a poor opium farmer or a girl's school funded by illegal miltary operations. My role in Poppies was as an artist for the NPC's in the game and game enviroments. I also designed ambient noises for the game's different spaces.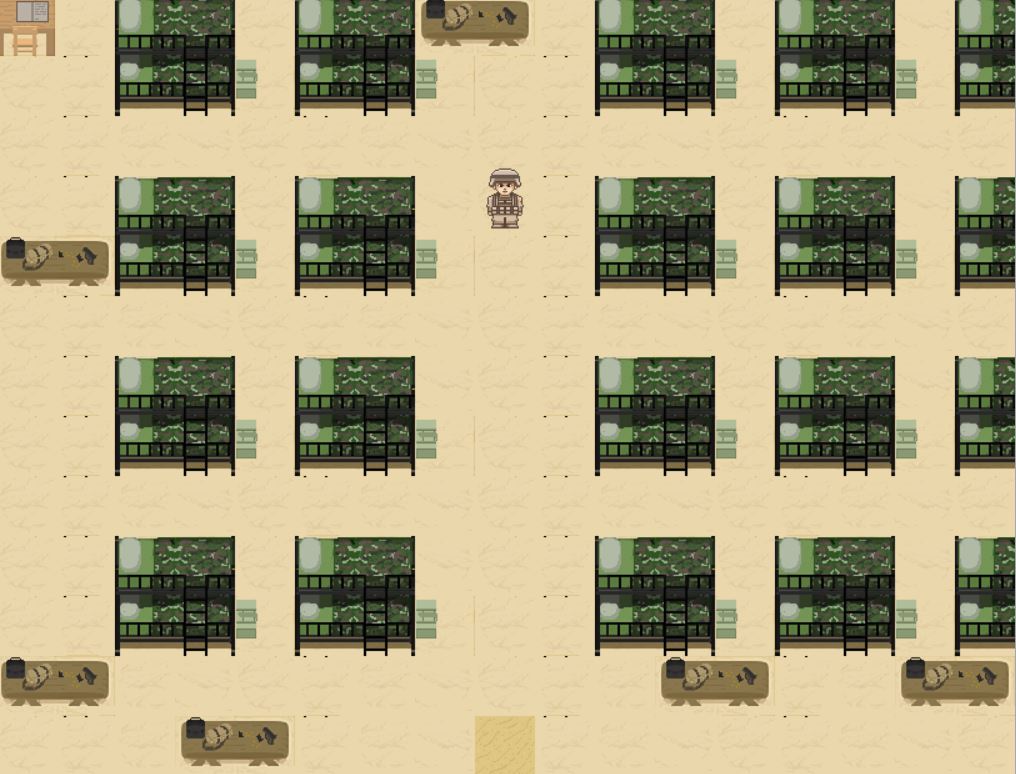 Artist and Graphic Designer
Tabletop Party RPG
The All Father has the cold and it's up to you to use your runes to help him. Collect ingriedents from the nine-realms and prepare for Ragnorock with your fellow Norse gods. I was in charge of all of the visuals for Snifelheim including cards, design, board, and promotional material. I even made a font.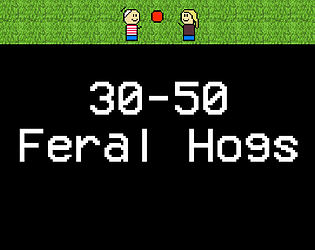 Creator
Arcade Top Down Shooter
Based on the short-lived twitter meme 30-50 Feral Hogs is a game that went from conception to release in 8 hours. Despite the simplicity the game is by far the most popular thing I've made getting both 32k views and mentions on Vox, Slate, Forbes, and the Washington Post. I have also written my own post-mortem on the game's short developement. The game is playable online if you want to give it a try.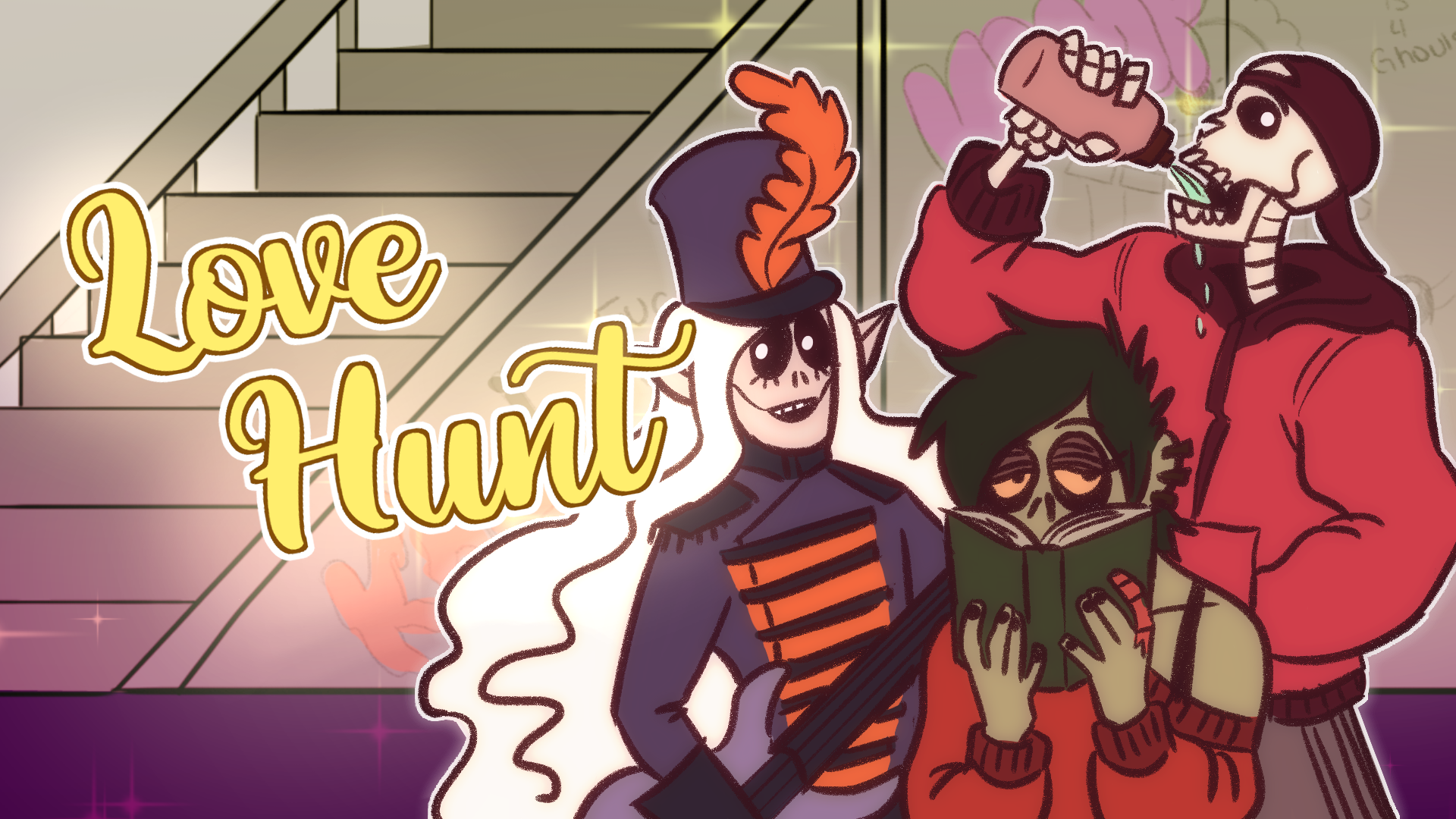 Lead Programmer and Writer
Monster Dating Sim
A dating sim made during SIP Jam at Becker College.
Play as a lonely human who finds themselves enrolled for a week in Creature Academy. Disguised as a witch, you interact with your peers over 4 days. Armed with your charisma and cheap magic set you try to survive a week in high school. At the end of the week is Halloween night. You will either find love... or your fellow students will find out your secret.
My personal role in this project was writing the Skeleton branch along with programming the game using RenPy.
The game has additioanlly locaized into Russian in October by a team of Russian visual novel fans.